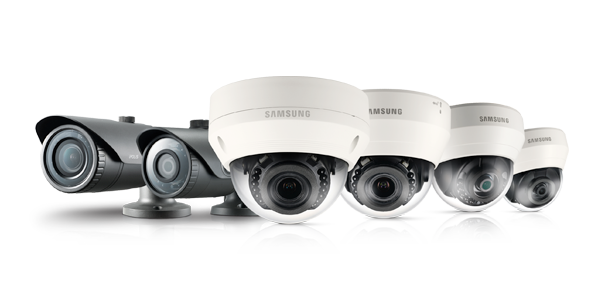 Samsung CCTV Surveillance systems incorporate over 30 years of accumulated technological innovation to produce some of the world's best security cameras, recorders and software solutions.
Samsung imaging technology plays an important role in protecting the safety and happiness of people around the world by providing a comprehensive range of products and complete solutions ranging from large-scale city surveillance to the protection of airports, ports and industrial facilities.
Samsung Security Cameras are available in a wide range of body styles including box, bullet, dome, fisheye and ptz. This allows customers to tailor the right equipment mix to suit any unique surveillance application setting. Most models are also available in a range of enhanced variants incorporating infrared night-vision, vandal-resistance and IP66 outside environmental protection.
Samsung NVRs feature easy to use plug & play connectivity while supporting up to 64 cameras per unit.
Lenses, Controllers, Mounts and Housings are available as part of a wide range of genuine accessory options to further enhance the versatility and application possibilities for Samsung security camera systems.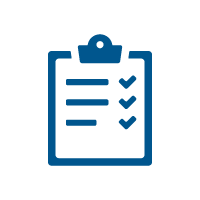 Product Features
World-class technologies
Dependable storage
Complete solutions
Wide Range Of Resolutions

The WiseNet III and WiseNet Lite range of network cameras includes VGA (640 x 480), 1.3megapixel HD and 3megapixel (2048 x 1536) Full HD cameras and domes, making it possible to select the right transmission quality for each unique application.

WiseNet III range cameras incorporate SSLE, Samsung Super Light Enhancer technology, which produces great colour images in low light conditions.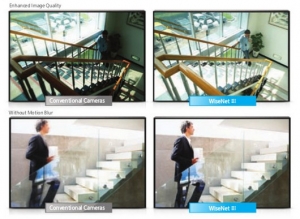 The WDR technology compensates for backlight problems effectively, by applying an optimum fusion ratio when combining the short exposure (high shutter speed exposure) method used in bright areas and the long exposure (low shutter speed exposure) method used in dark areas.
Samsung Super Noise Reduction

Useful in low light conditions, this technology eliminates image noise without creating image blur or ghosting. The technology works in colour and monochrome modes, greatly enhancing low light colour operation.

Defog can be used to help improve the captured image in poor weather conditions such as rain, smoke or fog The visibility of the cameras can be enhanced in any weather condition.
Samsung Super Dynamic Range

Useful in high contrast or backlight scenes SSDR automatically brightens the dark areas whilst maintaining the brighter areas at the same level. This ensures that the dark areas become more viewable allowing the operator to view objects in the shadows.

The P-Iris system optimizes the iris function when multiple lighting conditions exist in a single scene resulting in images with better contrast, clarity, resolution and depth of field. Especially effective in megapixel cameras such as the WiseNet III series providing increased image sharpness.
Digital Image Stabilisation

Previously only seen in analogue CCDs, Samsung's new WiseNet III CMOS sensor now incorporates Digital Image Stabilization (DIS) technology to negate the effects of a camera shaking due to high winds or building vibration. This also greatly reduces the rolling shutter effects such as image wobbling or skew that can be seen in high quality images.

Samsung's smart codec technology allow the network cameras to be programmed to capture in greater detail the real ROI, such as moving objects, human faces, doors or windows than the remainder of the scene. This smart codec feature produces lower data sizes while clearly highlighting the ROI.
Intelligent Video Analytics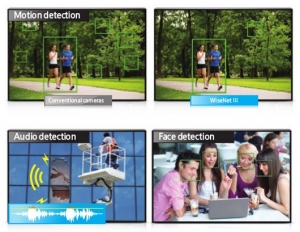 Intelligent video analytics can be used for efficient monitoring. Motion Detection detects any change occurring in predefined fields of view. Face Detection detects up to 32 faces in the scene. (Dis)Appear detects the movement of an object in a predefined area. Virtual Line/Enter/Exit detects an object crossing a line or areas in predefined areas. Audio Detection detects any abnormal sound by volume. Tampering Detection detects and automatically alerts when a cameras field of view is changed.

Simple focus, Samsung's automatic focus technology allows the camera to move the image sensor's position in box cameras, while in dome cameras a motorized varifocal lens with a remote control function will control these adjustments.

The streaming of multiple images (Multi-streaming) has now become smarter with WiseNet III's high 60fps frame rate. Users can highlight/crop the scene of interest and the camera only sends the images within that area at a preferred resolution and frame rate.
Samsung Products For Business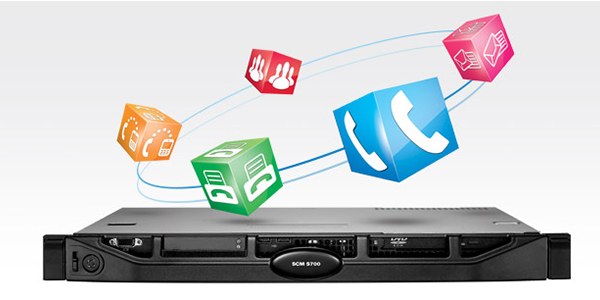 COMMUNICATIONS MANAGER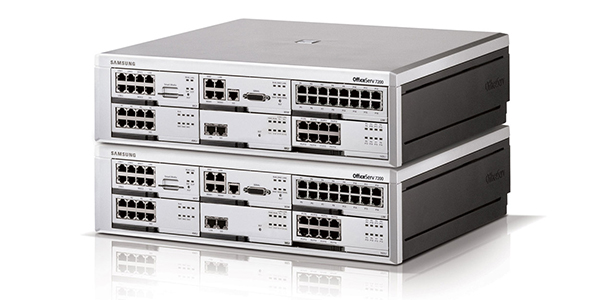 SAMSUNG OFFICESERV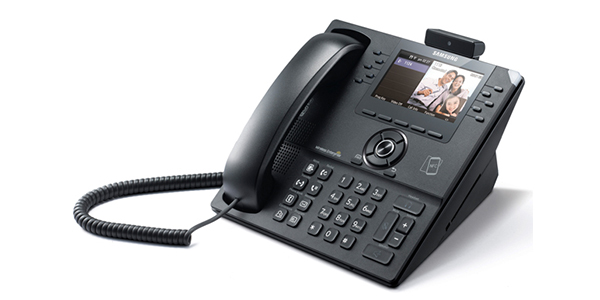 SAMSUNG HANDSETS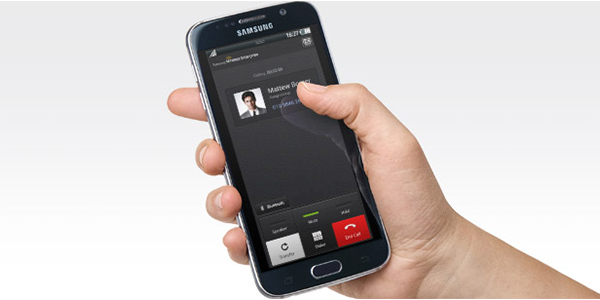 SAMSUNG MOBILITY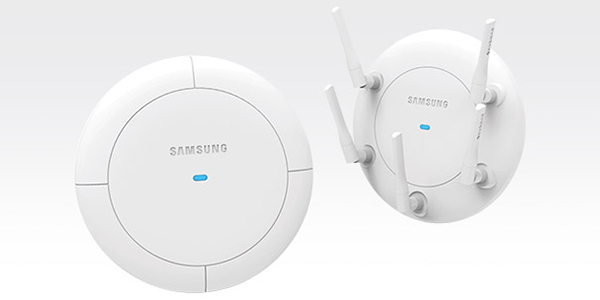 WIRELESS LAN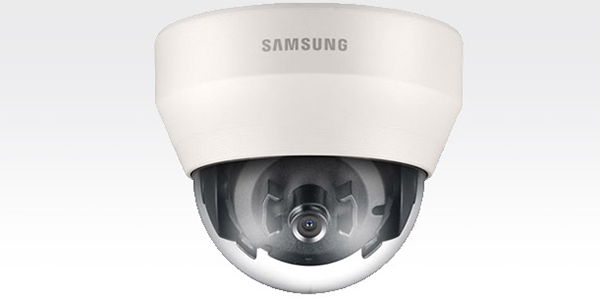 CCTV
WiseNet III is Samsung's most advanced range of cameras featuring powerful digital signal processing (DSP) chipsets. These cameras come well-equipped with enhanced functions across the whole range. There will be no latency or blur in images. Multi-crop streaming enables efficient use of network bandwidth and P-Iris offers images with better resolution and depth of field.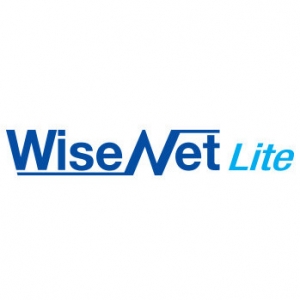 The WiseNet Lite is designed with small to medium size installations in mind. Allied to sleek designs these 1.3MP and 3MP resolution cameras offer cutting edge technologies including multiple streaming capability, 30 images per second performance at 1.3MP and 1080p respectively, video tamper functionality and progressive scan which all contribute to produce clear images.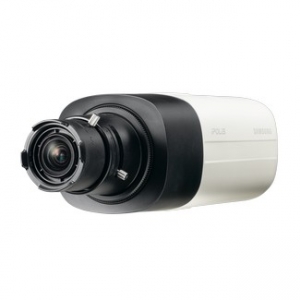 Samsung box/zoom cameras feature high megapixel sensors with cutting-edge features like WDR which provides a clear picture even in environments with strong backlighting. Their high visibility design also acts as an effective deterrent against illegal activities.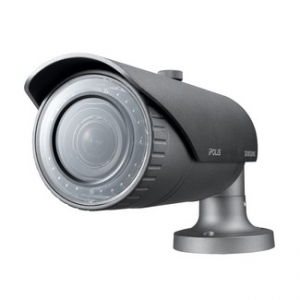 Samsung Bullet Network Cameras feature IR Leds that provide a clear high-resolution images in a variety of lighting conditions.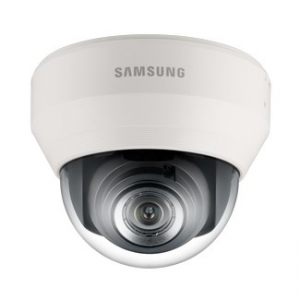 Dome cameras are an attractive solution for many locations with high quality image, compact size and low power consumption.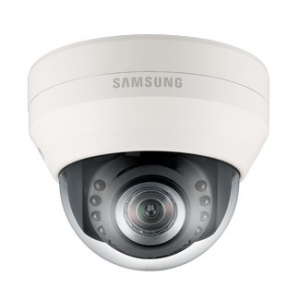 All the features of Samsung Dome cameras with the added benefit of IR which provides clear images in a variety of lighting conditions.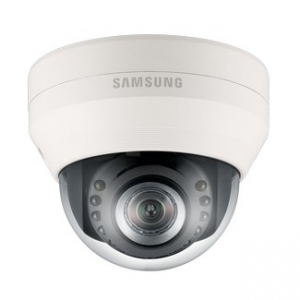 Dome Vandal-Resistant CCTV Cameras
Samsung Dome Vandal-Resistant security cameras meet the highest level of international standards – EN62262, for protecting equipment against external mechanical impacts. Tampering Detection alerts you to camera redirection or sabotage.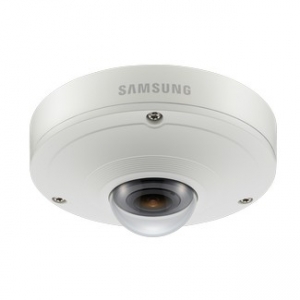 Fisheye cameras provide high resolution panoramic images covering whole sections. Their unique positioning eliminates blind spots and allows for fewer cameras per area.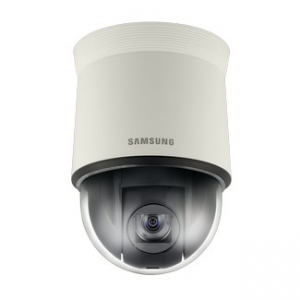 PTZ cameras are ideal for most outdoor areas with environmental protection options and pan-tilt-zoom functionality.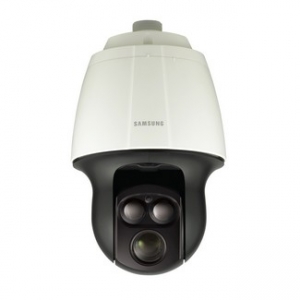 IR PTZ offers all the benefits of standard PTZ cameras with the added functionality of visibility without need for any lighting.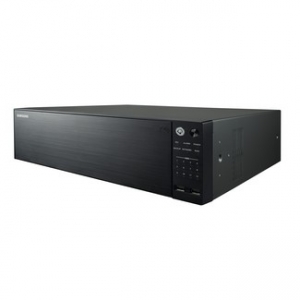 Samsung network video recorders can store 4TB of data with up to 400Mbps of recording performance. They also have RAID5/6 redundancy options.
Choose from a wide variety of camera lens including motorised zoom, vari-focal and megapixel lenses. Lenses are designed to industry standards and use universal C or CS mounts for easy installation.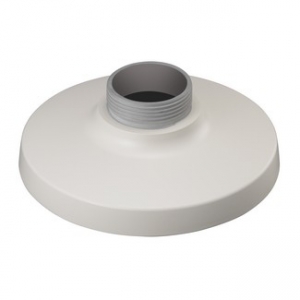 A number of mounting options are available to suit your particular application.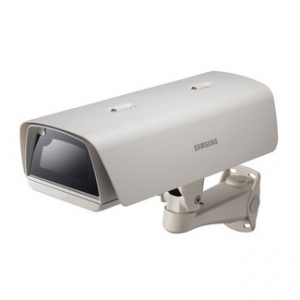 Samsung CCTV camera enclosures are a cost-effective option and highly versatile to suit a range of applications.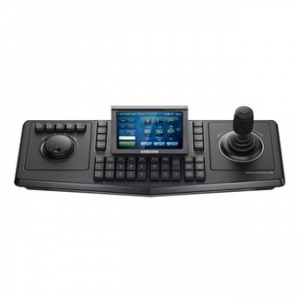 Samsung controllers are available to suit a range of systems from small single camera to large multi-point setups.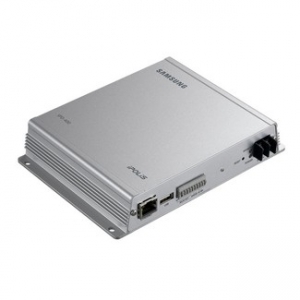 Upgrade your existing systems to IP with Samsung encoders.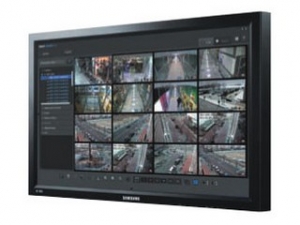 Samsung Security Manager – SSM
SSM is a one-stop management software platform that maximizes the efficiency of Samsung's network products. Access to videos is extremely easy from remote sites making it suitable for medium to large-scale multi site applications.
SSM also supports additional recording servers, Virtual Matrix and Virtual Analytics.
Live Streaming of video and PTZ control is available to Smartphones via SSM Mobile Viewer for Android and iOS.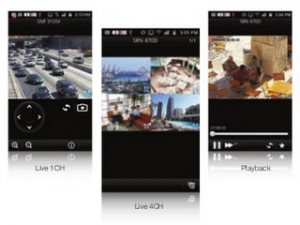 iPOLiS mobile – Mobile Viewer for Android and iOS
Live Streaming of video and PTZ control is available to Smartphones via iPOLiS mobile for Android and iOS.
Samsung Products For Business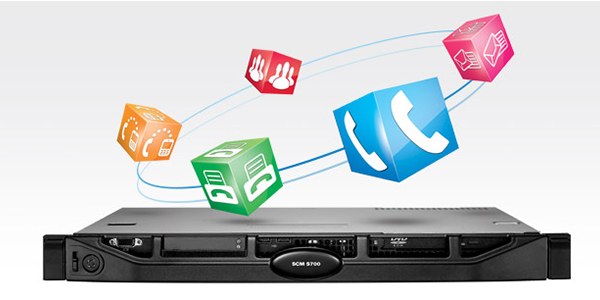 COMMUNICATIONS MANAGER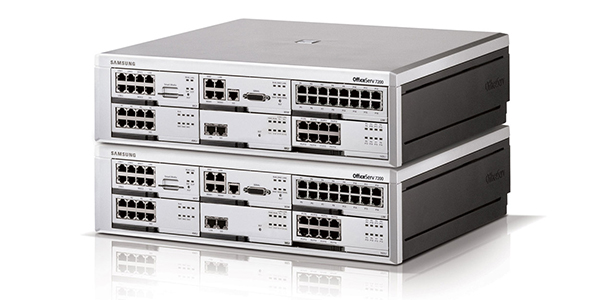 SAMSUNG OFFICESERV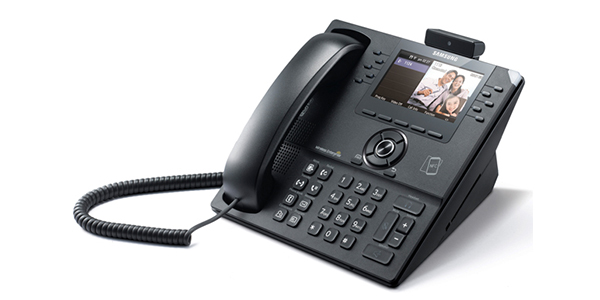 SAMSUNG HANDSETS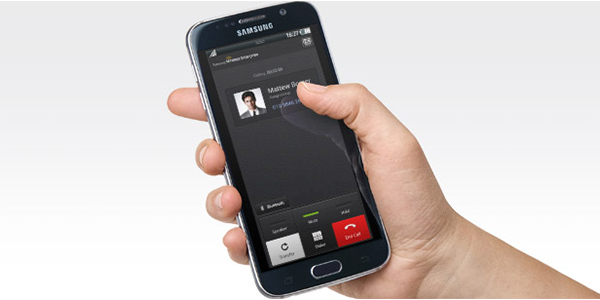 SAMSUNG MOBILITY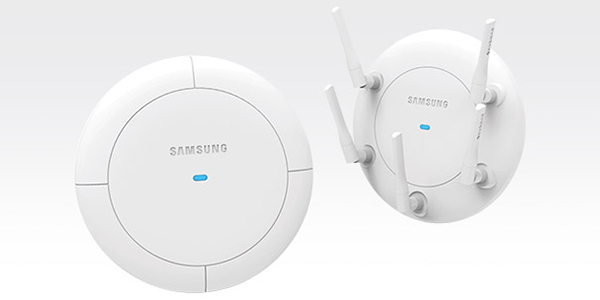 WIRELESS LAN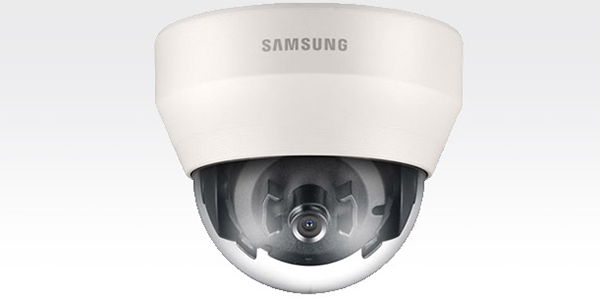 CCTV