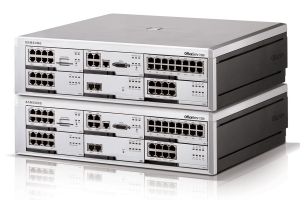 The Samsung OfficeServ series provides a reliable and secure communications platform that supports traditional telephony, Voice over IP (VoIP) and IP based data communications.
Samsung's OfficeServ 7000 series solutions are perfect for enhancing the communications of small offices and medium to large businesses.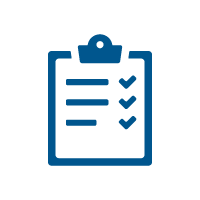 Product Features
Modular Design
Investment Protection
Multi-Site Working
Remote Working Capability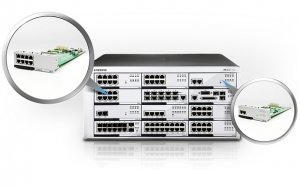 Modular Design and Scaleable Design
The Samsung OfficeServ 7000 series comes in five solution options, starting from the entry level OfficeServ 7030 up through the 7100, 7200S, 7200 and 7400 variants. The systems can be configured to accommodate 4 to 480 extensions at a single site and combined to link 1,000 sites. The OfficeServ solutions use common interface modules and can utilise the same software applications and terminals.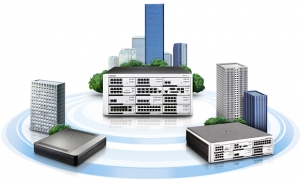 The Samsung OfficeServ 7000 series provides desk to desk accessibility across multi-sites, with full feature capability.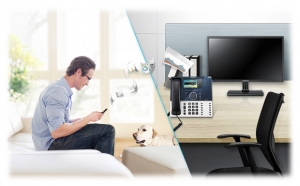 Remote Working Capability
The Samsung OfficeServ 7000 series is an industry leader in the easy deployment of VoIP remote-working, providing greater flexibility whilst maintaining control of employees and costs. As well as increasing employee productivity and keeping employees better connected.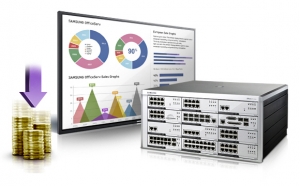 The Samsung OfficeServ 7000 series can help to reduce costs within any business. You can install and manage remote sites without leaving your office, implement centralised cost tracking, security alerts and departmental billing. All these measures help to reduce your business communications costs.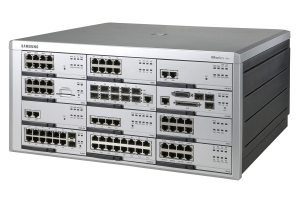 OfficeServ 7400 is the ideal solution for today's office and your future office, offering enhanced communications to handle increasing and evolving traffic patterns. Your OfficeServ 7400 simultaneously supports traditional voice communication, Voice over IP (VoIP), IP-based data communication and wireless solutions through wireless LANs.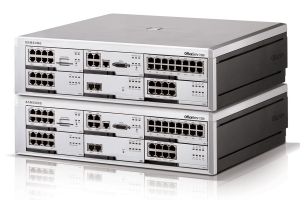 The next generation of IP platform is the OfficeServ 7200, providing IP based wired and wireless solutions for voice and data communication. OfficeServ is the ideal solution for the future and the present office because it can simultaneously support both traditional voice communication, Voice over IP (VoIP) based data communication and wireless solutions through Wireless LAN.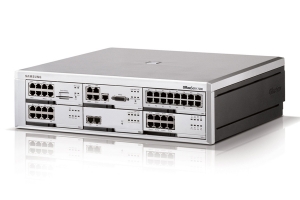 The OS7200S is positioned between the OS7100 and the OS7200. This system combines the additional capacity of the larger Cabinet with the embedded Voice mail and IP features of the small systems. It has a very flexible design and is easily upgraded to suit customer needs. It therefore provides a great all round solution for the mid-sized business.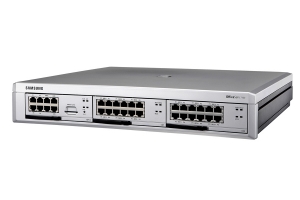 The OfficeServ 7100 is designed specifically for the small to medium sized company, supporting up to 56 extensions and a maximum of 30 trunk lines with either analogue, digital or IP (SIP) connections. It is highly configurable and can be tailored to your individual requirements. At the same time the OfficeServ 7100 can be upgraded easily and expanded as business needs change.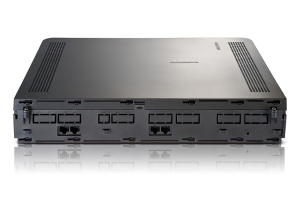 Offers small businesses (requiring about 1 to 20 extensions) an unrivalled level of features and functional flexibility, without the high price tag. The OfficeServ 7030 can be configured with a full range of analog trunks and extensions, digital trunks and extensions, IP devices, wireless and standard SIP in multiple combinations.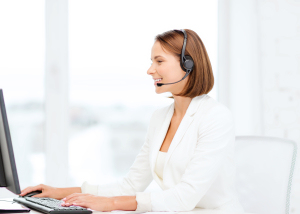 Samsung Xchange is the UC application with a difference.  Samsung Xchange provides connectivity to your telephone and to your office computer, making you more productive.  When a call is received by your telephone, the caller's telephone number (CLI) is displayed on your screen in a small, discreet, notification window and provides full call control functionality.
Samsung Xchange also enables organisations to collaborate better by providing the status and presence of other users through integration to Microsoft Exchange, instant messaging, and a single address book and call history with click to dial to make being productive even easier.
Samsung Xchange can also integrate to business critical applications such as Microsoft Exchange and Outlook, Customer Resource Management software, and a range of other databases and applications to provide incoming caller contact details, allowing you to know who's calling before the call is answered.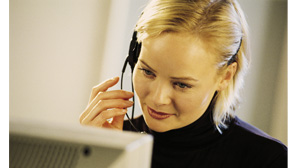 Every call into your business is a potential revenue generator. So why would you risk that call being mishandled or misdirected? If the caller cannot get through to the right person in your company they will try somewhere else.
That's why Samsung has developed Samsung Xchange Operator, a full screen client application designed to be used in conjunction with a Digital or IP handset to provide full operator functionality. With the simplicity of point and click operation, Samsung Operator replaces traditional handset key and lamp working to offer each Operator extensive call handling functionality, vastly improving their day-to-day management of incoming call traffic.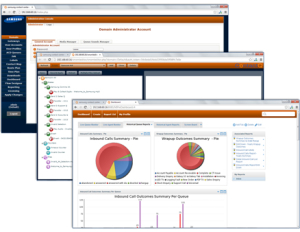 Samsung Contact Centre (SCC)
Contact centres are an essential part of many businesses and can have a big impact on an organisation's profitability and how it is perceived by its customers. The Samsung Contact Centre has been designed from the ground up to bring enterprise class functionality in a form that is easy to use and manage.
The Samsung Contact Centre is seamlessly integrated with the Samsung Communications Manager Enterprise which enables enterprises to raise productivity and transform customer service and relationships at a lower price point than ever before.
The Samsung Contact Centre delivers on features boasting a wide range including:
Skills based routing
Agent Mobility – Answers calls from any phone with web browser integration
Callback Queuing
Position in Queue Announcement
Web based graphical and historical reporting
Simple Web based configuration
Whether you have a simple helpdesk or a sophisticated multi-channel contact centre, customers will experience less waiting, less frustration and less dissatisfaction. Your agents will have what they need to be more helpful, more efficient and more motivated. It all adds up to a difference that will have a positive impact on your bottom line.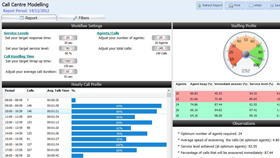 Samsung Call Management Suite
Samsung CMS is a total call management solution that fully integrates with your Samsung phone system. With Samsung CMS, users are able view real-time and historic call statistics check the status of other extensions and record all external phone calls. Available in three fully integrated modules, Samsung CMS provides all the business tools you need for your telephone system.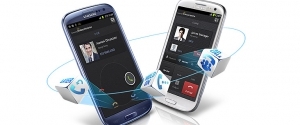 Samsung WE VoIP is a smartphone application that provides users with voice-over-IP (VoIP) communications over private Wi-Fi networks when in the office and public Wi-Fi or 4G/LTE network when out of the office.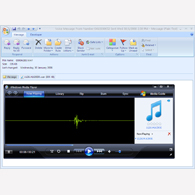 Whether you're on the road or in the office, you can receive, respond to, transfer and forward voice, emails and faxes with ease and efficiency.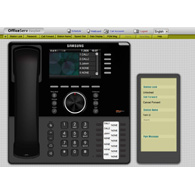 OfficeServ Easyset is an easy to use, web-based application that allows you to configure an OfficeServ handset to your preferred setting at the click of a mouse.
MODEL
0S-7030
 0S-7100
0S-7200s
0S-7200
0S-7400
Account Codes
999
Authorisation Codes
500
AOMs per Station (max)
2
4
Call Logs per Station (max)
50
Total Call Logs
500
1500
2000
5000
Call Keys
8
System Speed Dial (max)
950
Station Groups (total)
10
20
40
80
Group Members (Sequential or Distribute)
16
32
48
99
Group Members (Unconditional) 16 32
16
32
UCD Groups 10 (including)
10 (inc VMSUCD)
20 (inc VMSUCD)
40 (inc VMSUCD)
80 (inc VMSUCD)
Trunk Groups 5 11 30
5
11
30
Trunk Group Members 8 60 99
8
60
99
DLI/SLI Stations 20 36 64 128 480
20
36
64
128
480
ITP Handsets
16
56
64
120
480
OfficeServ Softphone
16
56
64
120
480
Wi-Fi Handsets
16
56
64
120
480
IP Trunks-SIP
8
64
32
64
256
Networking Trunks (SPnet/Qsig)
8
64
32
64
256
PCM Trunks (Analogue/ISDN)
8
60
64
256
Total Stations and Trunks
36
152
124
192
736
Available Terminals
AOM
SMT-i5264D AOM
DS-5064B AOM
SMT-i5264D AOM
DS-5064B AOM
SMT-i5264D AOM
DS-5064B AOM
SMT-i5264D AOM
DS-5064B AOM
SMT-i5264D AOM
DS-5064B AOM
Digital Phone
DS-5007S
DS-5014S
DS-5014D
DS-5021D
DS-5038D
DS-5007S
DS-5014S
DS-5014D
DS-5021D
DS-5038D
DS-5007S
DS-5014S
DS-5014D
DS-5021D
DS-5038D
DS-5007S
DS-5014S
DS-5014D
DS-5021D
DS-5038D
DS-5007S
DS-5014S
DS-5014D
DS-5021D
DS-5038D
IP Phone
SMT-i3105
SMT-i5220
SMT-i5210
SMT-5230
SMT-i5343
SMT-i3105
SMT-i5220
SMT-i5210
SMT-5230
SMT-i5343
SMT-i3105
SMT-i5220
SMT-i5210
SMT-5230
SMT-i5343
SMT-i3105
SMT-i5220
SMT-i5210
SMT-5230
SMT-i5343
SMT-i3105
SMT-i5220
SMT-i5210
SMT-5230
SMT-i5343
Others
PC Soft Phone
PC Soft Phone
PC Soft Phone
PC Soft Phone
PC Soft Phone
WLAN (wireless LAN Devices)
SMT-W5120D
SMT-W5120D
SMT-W5120D
SMT-W5120D
SMT-W5120D
Samsung Products For Business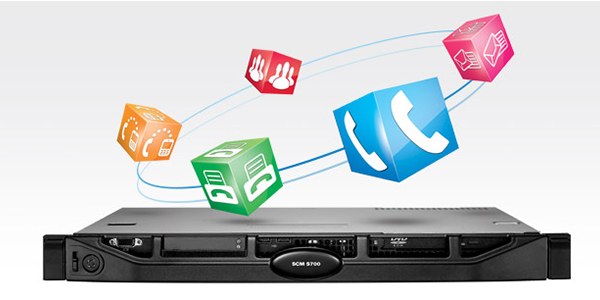 COMMUNICATIONS MANAGER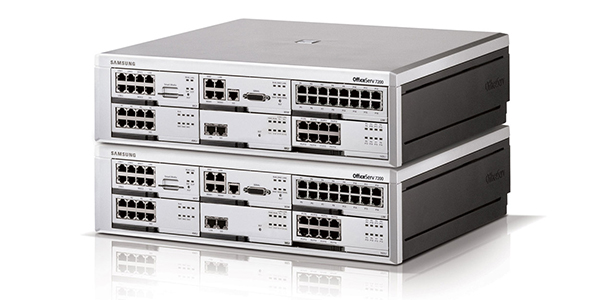 SAMSUNG OFFICESERV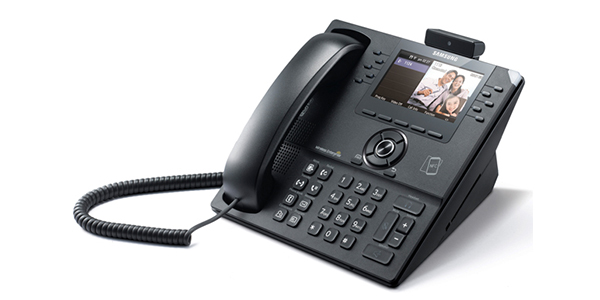 SAMSUNG HANDSETS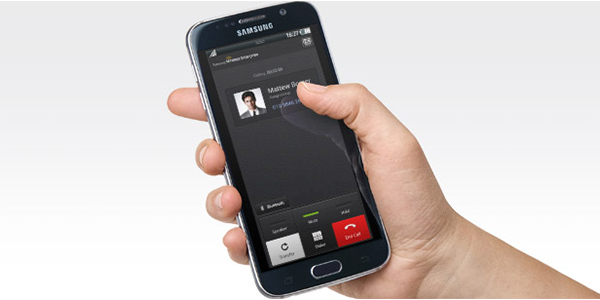 SAMSUNG MOBILITY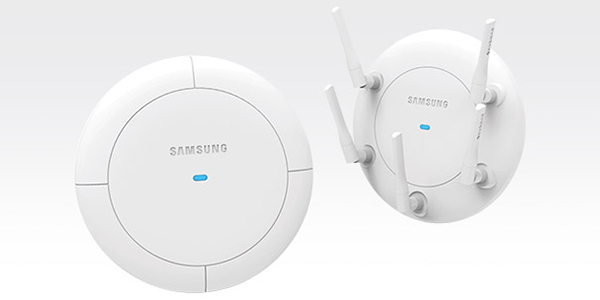 WIRELESS LAN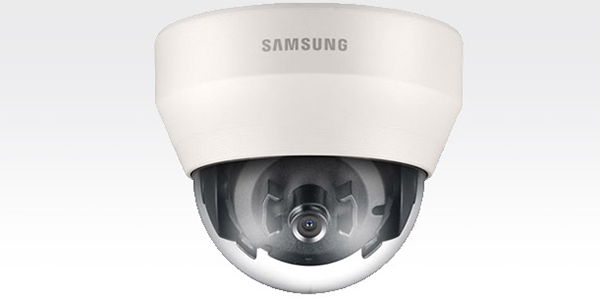 CCTV