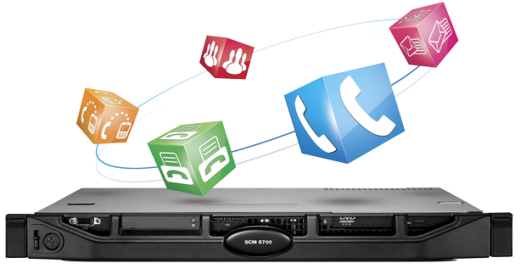 Samsung Communications Manager (SCM) Enterprise is a comprehensive unified communications solution optimised for medium to large enterprises.
SCM Enterprise delivers enterprise grade performance, call control, and rich applications to meet the changing demands of dynamic and growing businesses.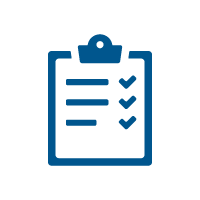 Product Features
All-in-one Unified Communications Solution
Enterprise Grade Reliability
Scalability
Flexible Deployment
Simple & Easy Management
Unified Communications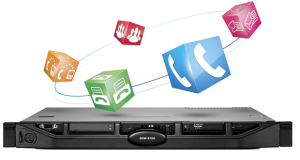 All-in-one Unified Communications Solution
Samsung Communications Manager (SCM) Enterprise provides a single, highly scaleable platform that efficiently delivers unified communications, messaging, conferencing and mobility integration.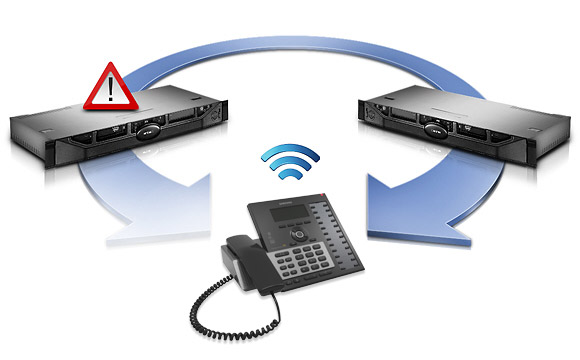 Enterprise Grade Reliability
The Samsung Communications Manager (SCM) Enterprise is designed to support server redundancy and site survivability.  The SCM Enterprise can be configured for "Active Standby" operation (system redundancy) and "Active Active" operation (geo-redundancy), delivering 99.999% enterprise grade reliability.  In the event of network failure, the SCM Enterprise Media Gateway can deliver local site survivability through the utilisation of local network resources.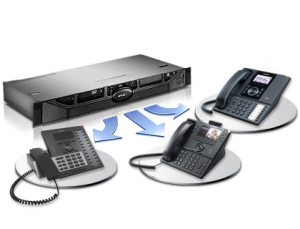 The Samsung Communications Manager (SCM) Enterprise can scale as your business grows.  SCM Enterprise supports up to 3000 users in a single solution providing your business with investment protection and flexibility.
The Samsung Communications Manager (SCM) Enterprise provides an enterprise with the flexibility of deploying on-premise or cloud-based unified communications.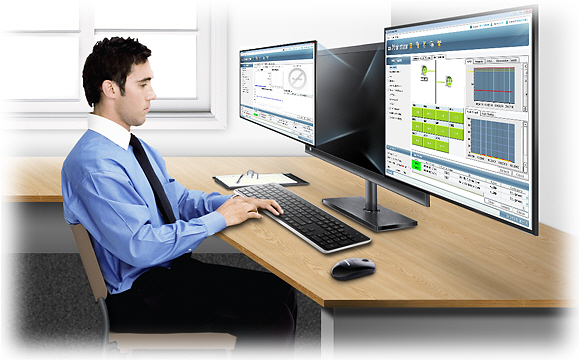 Streamlined Administration and Management
The Samsung Communications Manager (SCM) Enterprise streamlines the management of system features, applications and troubleshooting through the integrated Administrator tool.  Being able to effectively and efficiently manage your communications and with real-time service quality and monitoring, the SCM Enterprise Administrator tool ensures that network quality and performance will not be compromised.

The Samsung Communications Manager (SCM) Enterprise provides call control with embedded applications that help to eliminate the additional costs which stem from multiple application servers, complications from servers running different operating systems, and consolidates the management of your business critical applications.  Embedded applications within the SCM Enterprise deliver unified messaging, voice conferencing, call recording, call centre (Automatic Call Distribution) and smartphone integration.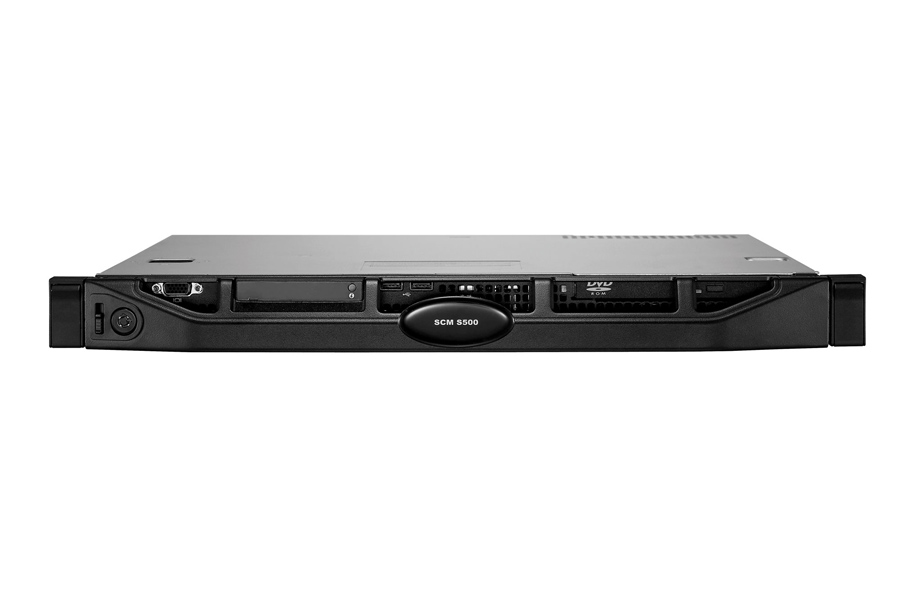 Samsung Communications Manager (SCM) Enterprise
Samsung Communication Manager Enterprise edition is a pure-IP based comprehensive "all-in-one" solution, perfectly designed for midsize businesses with smaller IT staffs, delivering enterprise-level performance. SCM Enterprise integrates all the benefits of call control and rich applications such as conference, UC and mobility which are essential to midsize businesses on a single server.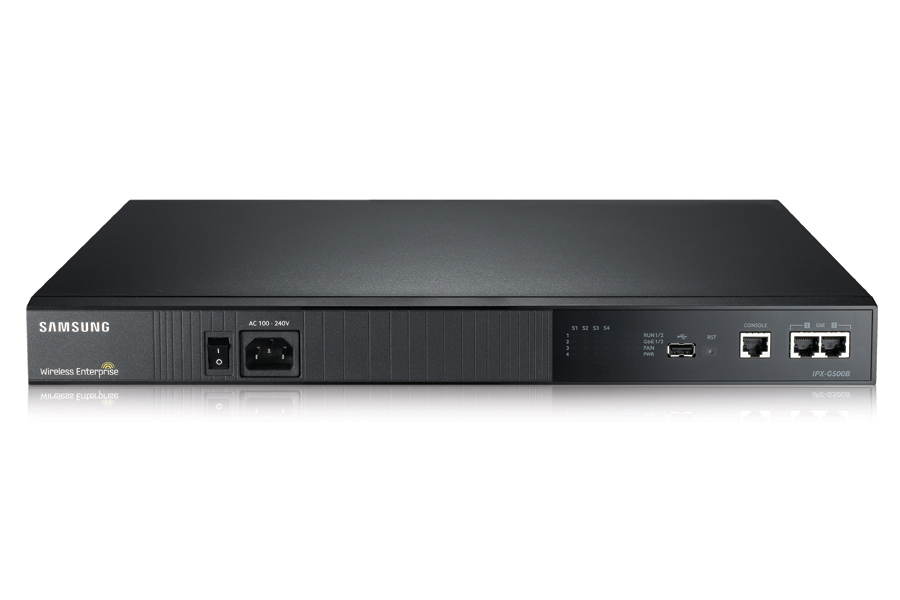 The Samsung IPX-G500 Gateway range enables multisite enterprises to operate on a single communications platform as well as accommodating for the needs of local operations and further enhancing redundancy and survivability.
The IPX-G500 Gateways are optimised for the Samsung Communications Manager (SCM) Enterprise and support media, data, and IP telephone call processing as well as connectivity to ISDN and PSTN networks and to legacy analogue devices.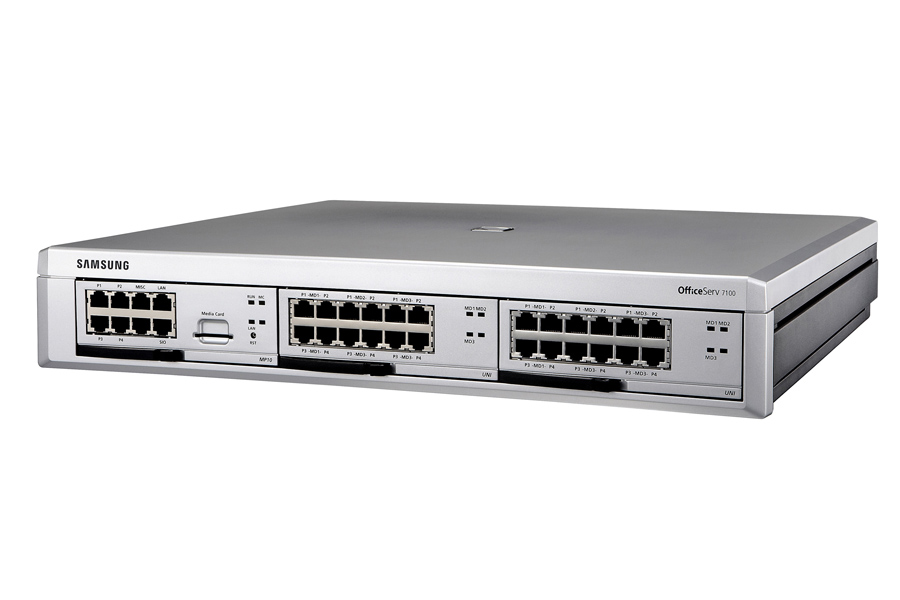 Samsung OfficeServ 7000 Gateways
The Samsung Communications Manager (SCM) Enterprise is able to transform existing Samsung OfficeServ 7000 multisite installations into a single communications platform.  In addition the SCM Enterprise is able to integrate to the OfficeServ 7000 infrastructure to enable local survivability, connectivity to ISDN and PSTN networks and to legacy analogue devices.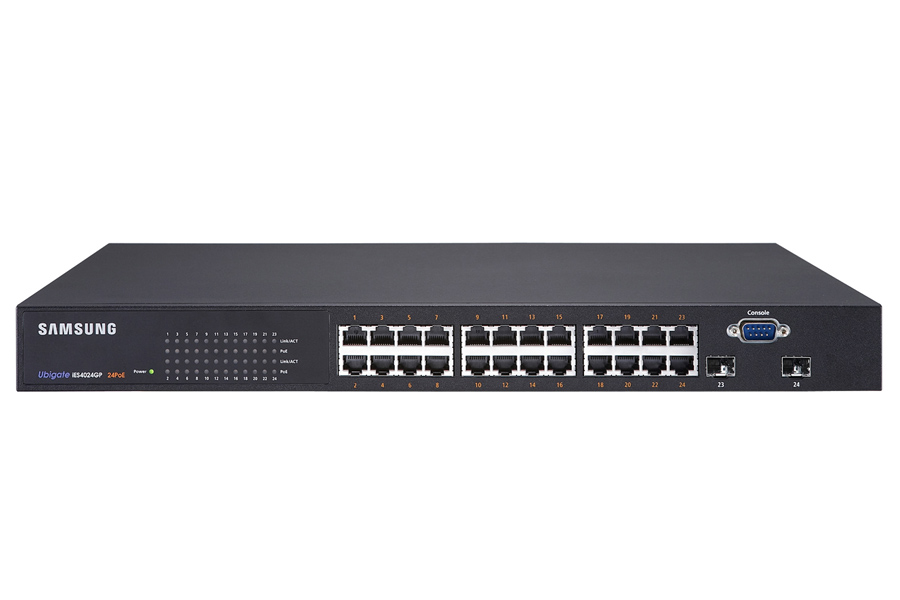 The Samsung Ubigate iES4000 series of ethernet switches are a secure, high-performance network management solution that addresses the ever-present need for organisations to reduce the total cost of ownership of its communications equipment.  Designed specifically for voice communications, the Samsung Ubigate iES4000 series ethernet switches further enhance the Samsung Communications Manager Enterprise to provide a cost-effective, single-vendor networking and communications solution.
Featuring up to 24 10/100 Fast Ethernet ports for iES4028FP and iES4028F models, and 10/100/1000 Gigabit Ethernet ports for iES4024GP and four Gigabit ports in a one-rack unit chassis, the layer 2-managed family offers a high performance to price ratio. Plus, Power over Ethernet (PoE) is available with iES4028FP and iES4024GP models, adding to the cost-effectiveness of the solution.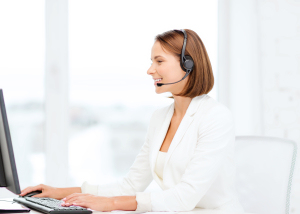 Samsung Xchange is the UC application with a difference.  Samsung Xchange provides connectivity to your telephone and to your office computer, making you more productive.  When a call is received by your telephone, the caller's telephone number (CLI) is displayed on your screen in a small, discreet, notification window and provides full call control functionality.
Samsung Xchange also enables organisations to collaborate better by providing the status and presence of other users through integration to Microsoft Exchange, instant messaging, and a single address book and call history with click to dial to make being productive even easier.
Samsung Xchange can also integrate to business critical applications such as Microsoft Exchange and Outlook, Customer Resource Management software, and a range of other databases and applications to provide incoming caller contact details, allowing you to know who's calling before the call is answered.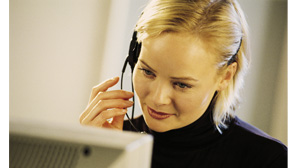 Every call into your business is a potential revenue generator. So why would you risk that call being mishandled or misdirected? If the caller cannot get through to the right person in your company they will try somewhere else.
That's why Samsung has developed Samsung Xchange Operator, a full screen client application designed to be used in conjunction with a Digital or IP handset to provide full operator functionality. With the simplicity of point and click operation, Samsung Operator replaces traditional handset key and lamp working to offer each Operator extensive call handling functionality, vastly improving their day-to-day management of incoming call traffic.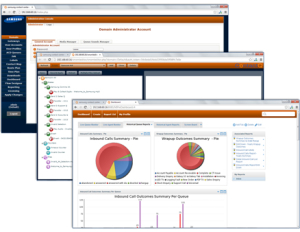 Samsung Contact Centre (SCC)
Contact centres are an essential part of many businesses and can have a big impact on an organisation's profitability and how it is perceived by its customers. The Samsung Contact Centre has been designed from the ground up to bring enterprise class functionality in a form that is easy to use and manage.
The Samsung Contact Centre is seamlessly integrated with the Samsung Communications Manager Enterprise which enables enterprises to raise productivity and transform customer service and relationships at a lower price point than ever before.
The Samsung Contact Centre delivers on features boasting a wide range including:
Skills based routing
Agent Mobility – Answers calls from any phone with web browser integration
Callback Queuing
Position in Queue Announcement
Web based graphical and historical reporting
Simple Web based configuration
Whether you have a simple helpdesk or a sophisticated multi-channel contact centre, customers will experience less waiting, less frustration and less dissatisfaction. Your agents will have what they need to be more helpful, more efficient and more motivated. It all adds up to a difference that will have a positive impact on your bottom line.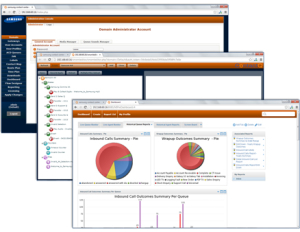 Samsung Communicator is an application that can be used to provide call control to a user's desk phone or act as a standalone IP Soft Phone.  Samsung Communicator provides integration to Microsoft Outlook for click to dialling, provides the telephony status of other users and integrated controls to easily manage voicemail and call management.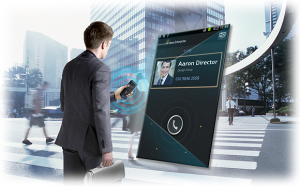 Samsung WE VoIP is a smartphone application that provides users with voice-over-IP (VoIP) communications over private Wi-Fi networks when in the office and public Wi-Fi or 4G/LTE network when out of the office. Through the Samsung Communication Manager (SCM) Enterprise WE VoIP turns your mobile device into a full-featured Samsung IP phone, providing conference calling, transferring, call back later, and hold functions over your corporate Wi-Fi network with a single call history and incoming call line identification.
Communications Manager
Server Edition
Virtual Edition
Managed Services Edition
Category
Item
Specification
Specification
Specification
Server Specification
Server Dimensions
42.6(H) x 431(W) x 393.7(D) mm
42.6(H) x 431(W) x 393.7(D) mm
42.6(H) x 431(W) x 393.7(D) mm
Server Processor
2GhZ, 4 core or Greater
2.9Ghz, 4 Core or Greater
2GhZ, 4 core or Greater
Server Memory
4Gb
10Gb
4Gb
Server HDD
250GB or greater
300Gb or greater
250GB or greater
Server type
19″ Rack 1RU
19″ Rack 1RU
19″ Rack 1RU
Operating System
Server
Linux
Linux
Linux
Virtual
N/A
VMWare Hypervisor VMware ESXi 5.5
N/A
Product Specification
Maximum system Capacities
Trunk + Station
3000 *
3000 *
3000 *
Maximum Station Capacity
Combined ( All types)
Max 3000
Max 3000
Max 3000
Samsung SMT Phone
Max 3000
Max 3000
Max 3000
Samsung Wi-Fi Phone
Max 3000
Max 3000
Max 3000
SIP Phone
Max 3000
Max 3000
Max 3000
Single Line Telephone
Max 480 (OS7400 Gateway)
Max 480 (OS7400 Gateway)
Max 480 (OS7400 Gateway)
Maximum Trunk Capacity
Combined ( All types)
Max 3000 *
Max 3000 *
Max 3000 *
Analog Trunk
Max 256 (OS7400 Gateway)
Max 256 (OS7400 Gateway)
Max 256 (OS7400 Gateway)
PRI Trunk
Max 240 (OS7400 Gateway)
Max 240 (OS7400 Gateway)
Max 240 (OS7400 Gateway)
SIP Trunk
Max 512 **
Max 512 **
Max 512 **
MPS Calls
Max 200 **
Max 200 **
Max 200 **
Gateways
OS7000
Max 256
Max 256
Max 256
IPX-G500
Max 256
Max 256
Max 256
Tenants
8  Tenants per Server
8  Tenants per Server
Max 128  Tenants per Server
External Interfaces
CSTA
CSTA
CSTA ***
CDR ( Via FTP or IP)
CDR ( Via FTP or IP)
CDR ( Via FTP or IP) ***
IP Specification
SIP (RFC3261, 2617, 2327)
SIP (RFC3261, 2617, 2327)
SIP (RFC3261, 2617, 2327)
Voice Codecs
G.711, G.729
G.711, G.729
G.711, G.729
Inbuilt Applications
UMS ports
Max 64 ports
Max 64 ports
Max 64 ports
Conference Bridge
Max 128 ports
Max 128 ports
Max 128 ports
Voice Mail System
Max 64 ports
Max 64 ports
Max 64 ports
Auto Attendant
Max 64 ports
Max 64 ports
Max 64 ports
Meet-Me Conference
Max 64 ports
Max 64 ports
Max 64 ports
Inbuilt ACD
Max 100 Agents
Max 100 Agents
Max 100 Agents
MOH
Internal  – Wav File (100 ports)
Internal  – Wav File (100 ports)
Internal  – Wav File (100 ports)
Redundancy
Server
Single site – Active/Standby
Single site – Active/Standby ****
Single site – Active/Standby
Server
Multi-site – Active/Active
Multi-site – Active/Active ****
Multi-site – Active/Active
Site Survivability
Via Gateway
Via Gateway
Via Gateway
Traffic Capacity
BHCA
60 000 BHCA
60 000 BHCA
60 000 BHCA
CPS
50 CPS
50 CPS
50 CPS
Available Terminals
AOM
SMT-i5264
SMT-i5264
SMT-i5264
IP Phone
SMT-i3105
SMT-i3105
SMT-i3105
IP Phone
SMT-i5210
SMT-i5210
SMT-i5210
IP Phone
SMT-i5220
SMT-i5220
SMT-i5220
IP Phone
SMT-i5230
SMT-i5230
SMT-i5230
IP Phone
SMT-i5343
SMT-i5343
SMT-i5343
We-VoiP
Galaxy Phones
Galaxy Phones
Galaxy Phones
We-VoiP
IOS Phones (iPhone)
IOS Phones (iPhone)
IOS Phones (iPhone)
External Applications
Presence and IMS
Samsung Xchange
Samsung Xchange
Samsung Xchange *****
Call Recording
Samsung CMS
Samsung CMS
Samsung CMS *****
Call Reporting
Samsung CMS
Samsung CMS
Samsung CMS *****
Contact Centre
Samsung CC
Samsung CC
Samsung CC *****
Contact Centre
Cytrack
Cytrack
Cytrack *****
Notes
* Maximum number of Trunks Plus Extensions cannot exceed 3000
** An external SBC is recommended for more than 200 SIP Trunks
*** External interfaces are shared on the Managed Services edition.
**** When configuring the Virtual Edition, Redundant SCM Instances must be installed on separate Host Servers
***** External applications used with the Managed Services Edition must be multi tenant versions
Samsung Products For Business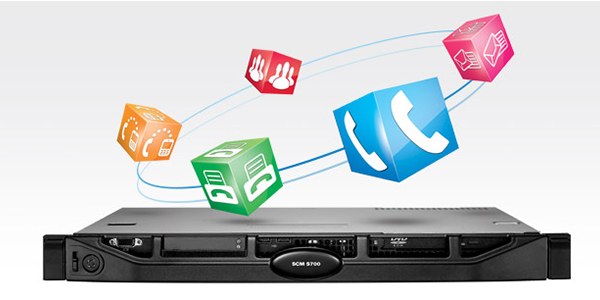 COMMUNICATIONS MANAGER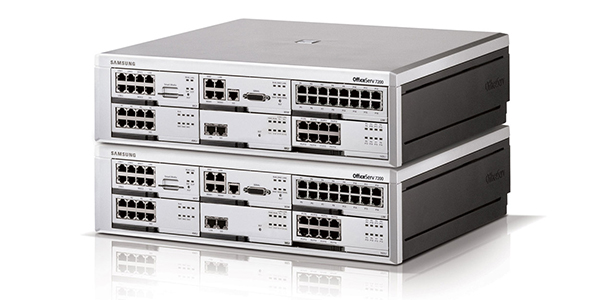 SAMSUNG OFFICESERV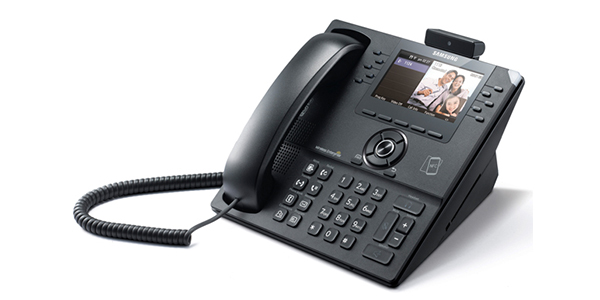 SAMSUNG HANDSETS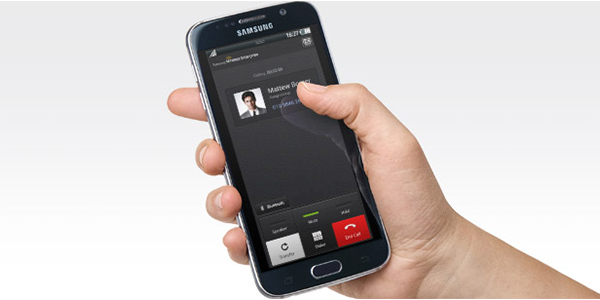 SAMSUNG MOBILITY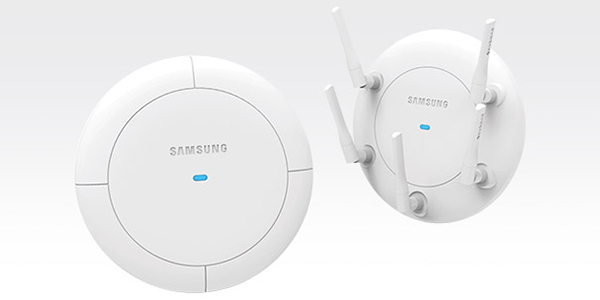 WIRELESS LAN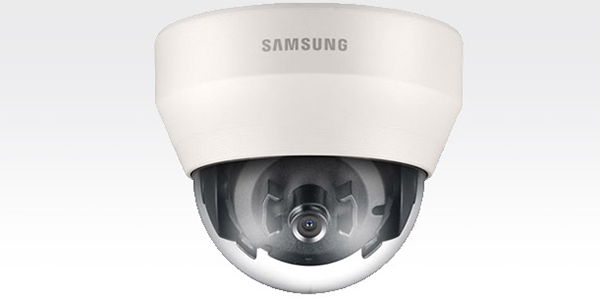 CCTV