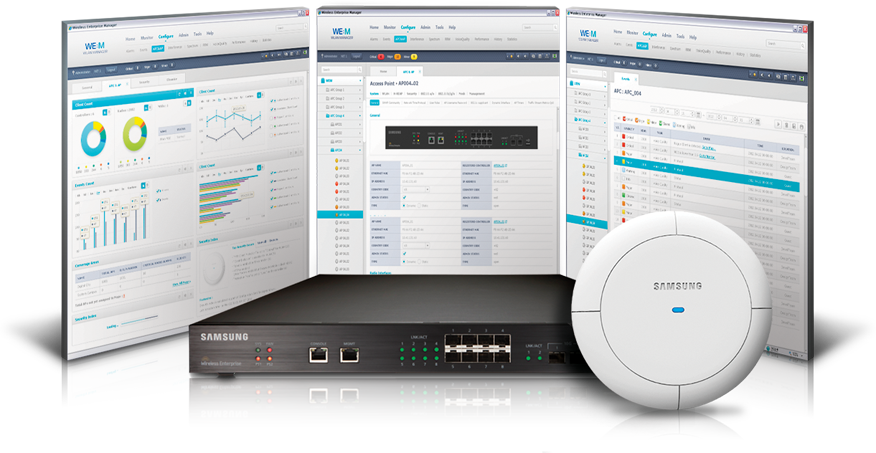 Experience the most sophisticated enterprise mobility, created by the industry leader in mobile devices. Connectivity redefined to a whole new level.
With integrated handover and automatic cell optimization, Samsung WLAN provides a perfect wireless solution that is specially designed for challenging and complex mobile environments. We'll help you optimize your infrastructure for a seamless user experience and robust network connection, so your organization can be more agile and more connected.
Improve your wireless infrastructure to support a greater number of mobile devices connected simultaneously—all with no loss of service and a higher throughput to every user.
Samsung's Intelligent Beam Selectable Antenna (IBSA) and Self-Organizing Network (SON) technology deliver the Wi-Fi performance and experience enterprise users need in a busy environment.
There's no one-size-fits-all Wi-Fi solution. Discover how the Samsung WLAN solution can meet the unique Wi-Fi requirements of your establishment and transform the user experience.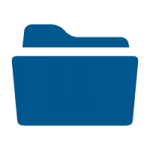 Case Studies
Samsung Wireless LAN Case Study - Marks & Spencer
Samsung Wireless LAN Case Study - Barrow Hills School
Samsung Wireless LAN Case Study - Lotte Mall
Samsung Business Solutions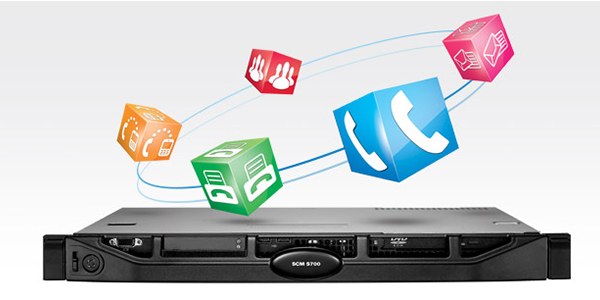 WIRELESS ENTERPRISE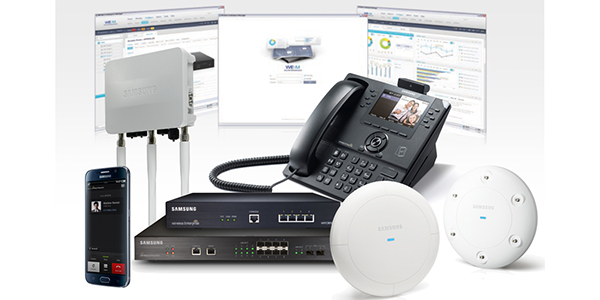 UNIFIED COMMUNICATIONS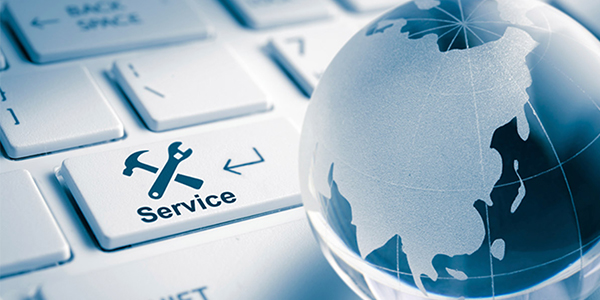 MANAGED SERVICES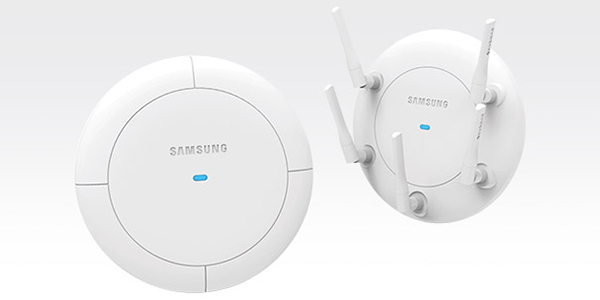 WIRELESS LAN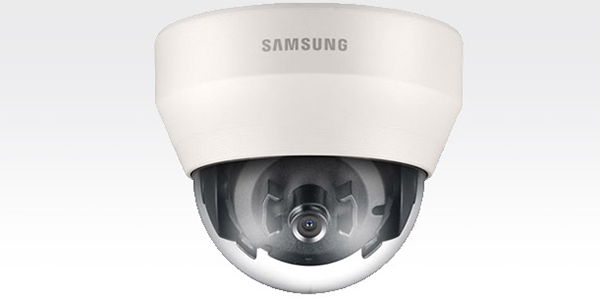 CCTV